OUR PARTNERS


Center for International and European Studies

Carnegie Corporation of New York

NATO

Geostrategic Pulse

The International Institute for Strategic Studies

US department of Defense

Journal "Science and Defense"



You are 1211026 visitor
Since September 2001
---
19.03
Harvard Kennedy School of Government, Black Sea Security Program and Odesa Regional Council will hold 2 days top-level expert meetings in Odessa on March -24-24, 2016.
Supported by: NATO Information and Documentation Center, Black Sea Trust Fund and Ukraine Today
READ MORE
---
28.02

The 13th Harvard Black Sea Security Program Regional Workshop took place in Bucharest, Romania on May 24-30, 2015. The program is carried out under the high patronage of the Romanian Presidential Administration, and the auspices of the Romanian Intelligence Service, by the National Intelligence Academy "Mihai Viteazul" through its National Institute for Intelligence Studies, in partnership with the Harvard University and the collaboration of the US National Intelligence University (NIU).

The Bucharest conference was the 13th annual gathering of alumni and regional experts affiliated with Harvard's Black Sea Security Program. Prior workshops took place in Yalta, Ukraine (2002); Baku, Azerbaijan (2003); Batumi, Georgia (2004); Chisinau, Moldova (2005); Bucharest, Romania (2006); Kiev, Ukraine (2007); Yerevan, Armenia (2008), Moscow, Russia (2009), Sofia, Bulgaria (2010), Istanbul, Turkey (2011) and Bucharest, Romania (2012-2014).
For more information please click here. or contact Sergei Konoplyov at sergei_konoplyov@harvard.edu
READ MORE
---
19.03
The Center for International and European Studies (CIES) at Kadir Has University will host the 3nd International Neighbourhood Symposium at Heybeliada, Turkey from Tuesday, 25 June – Sunday, 30 June 2013. This year's Symposium will focus on "The Eastern Neighbourhood and the Mediterranean South - Tackling the Issues of Security, Democracy and Business".
For more details please click here

READ MORE
---
27.12

The 11th Harvard Black Sea Security Program Regional Workshop will take place in Bucharest, Romania from March 17-21, 2013. The event will be held in partnership with Presidential Administration of Romania and with generous grant support from the Carnegie Corporation of New York. The primary topic of discussion will be security challenges in Black Sea and its greater region.


The Bucharest conference will be the eleventh annual gathering of alumni and regional experts affiliated with Harvard's Black Sea Security Program which takes place annually in April at the John F. Kennedy School of Government. Prior workshops took place in Yalta, Ukraine (2002); Baku, Azerbaijan (2003); Batumi, Georgia (2004); Chisinau, Moldova (2005); Bucharest, Romania (2006); Kiev, Ukraine (2007); Yerevan, Armenia (2008), Moscow, Russia (2009), Sofia, Bulgaria (2010) and Istanbul, Turkey (2011). READ MORE
---
03.03
The Dynamics of Black Sea Subregionalism
Reviews: 'This book is by far the most complete and comprehensive presentation to date of the origins, evolution, current state of affairs and actors involved in the process that is shaping the identity of the Black Sea regionalism' from the Foreword by Ambassador Sergiu Celac
'Panagiota Manoli's dedication to, and insight on, issues pertaining to Black Sea regionalism have long been acknowledged by policy-makers and academics alike. As Europe struggles with renewed introspection, this book is a potent reminder that Europe's most daunting challenges in a fast-changing world are still very close to home.' Fabrizio Tassinari, Danish Institute for International Studies; and author of Why Europe Fears its Neighbors
'For too long, scholars of regional dynamics have lacked a study of the Black Sea sub region. We now have such a volume thanks to the excellent scholarship of Panagiota Manoli. Systematic in its empirical coverage, attentive to key theoretical debates and insightful in its conclusions, this impressive book shows why the Black Sea case is important to both wider discussions about regionalism and deeper understanding of the importance of European integration.' Ben Rosamond, University of Copenhagen, Denmark
'Panagiota Manoli has provided us with a detailed analysis of the changing geopolitics of the Black Sea, and offers key pointers about the future of regional cooperation in this strategically vital arena.' Ian O. Lesser, The German Marshall Fund of the United States
READ MORE
---
13.03

The Academic Swiss Caucasus Net (ASCN) and Kadir Has University are pleased to announce an international conference on "Security, Democracy and Development in the Southern Caucasus and the Black Sea Region that will take place on 11-13 October 2012 at Kadir Has University's Cibali Campus.

The conference offers a forum for the presentation and discussion of ongoing research projects. It will consist in thematic panels, roundtables and keynote speeches bringing together researchers and policy makers.

For more details please click this link.
READ MORE
---
---
04.06

The 10th Harvard Black Sea Security Program Regional Workshop took place in Istanbul, Turkey from October 2-6, 2011. The event was held in partnership with Kadir Has University, Ministry of Defense of Turkey and with generous grant support from the Carnegie Corporation of New York and Black Sea Trust. The primary topic of discussion were security challenges in Black Sea and its greater region. The event was a follow-on to the eleventh annual Black Sea Security Program, which took place in April 2011.

The Istanbul conference was the tenth annual gathering of alumni and regional experts affiliated with Harvard's Black Sea Security Program which takes place annually in April at the John F. Kennedy School of Government. Prior workshops took place in Yalta, Ukraine (2002); Baku, Azerbaijan (2003); Batumi, Georgia (2004); Chisinau, Moldova (2005); Bucharest, Romania (2006); Kiev, Ukraine (2007); Yerevan, Armenia (2008), Moscow, Russia (2009) and Sofia, Bulgaria (2010). READ MORE
---
27.04

CIES will host the 1st International Neighbourhood Symposium on "Understanding the Common Neighbourhood – The Black Sea Region in Focus" to be held on the island of Heybeliada near Istanbul, Turkey from Tuesday, 28 June – Sunday, 3 July 2011. The International Neighbourhood Symposium aims to promote further understanding and cooperation in the Black Sea region and beyond by providing a forum for study, dialogue and networking in a multicultural and interdisciplinary environment. Young professionals and graduate students primarily from the countries of the Black Sea area, EU member states, and the United States are welcome to apply READ MORE
---
29.12

The 9th Harvard Black Sea Security Program Regional Workshop took place in Sofia, Bulgaria from September 26-30, 2010. The event was held in partnership with Atlantic Club of Bulgaria, Ministry of Defense of Bulgaria and with generous grant support from the Carnegie Corporation of New York. The primary topic of discussion were security challenges in Black Sea and its greater region. The event was a follow-on to the eighth annual Black Sea Security Program, which took place in April 2010.

The Sofia conference is the ninth annual gathering of alumni and regional experts affiliated with Harvard's Black Sea Security Program which takes place annually in April at the John F. Kennedy School of Government. Prior workshops took place in Yalta, Ukraine (2002); Baku, Azerbaijan (2003); Batumi, Georgia (2004); Chisinau, Moldova (2005); Bucharest, Romania (2006); Kiev, Ukraine (2007); Yerevan, Armenia (2008), and Moscow, Russia (2009).

More details
READ MORE
1
2
3
4
5
6
7
8
---
| | |
| --- | --- |
| | BLACK SEA SECURITY PROGRAM - 2013 |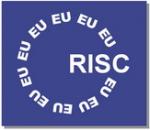 KYIV. Feb 27 (Interfax) - Ukraine's Acting President and Verkhovna Rada Chairman Oleksandr Turchynov has appointed Viktor Hvozd as head of the Ukrainian External Intelligence Service.

Send your congratulations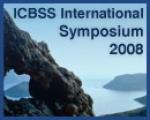 Hryhoriy Nemyria became Head of Rada Committee on European Integration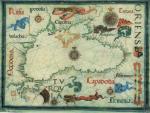 Elin Sulymanov was appointed as Ambassador of Azerbaijan to the United States

Send your congratulations
Scott Gration retired Major General, who worked as a policy advisor to President Obama was appointed as US Ambassador to Kenya

Send your congratulations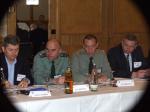 Adrian Parlog

was promoted to Major General

Send your congratulations
MORE
Renegade Motorhome - Costa Rica - Guitar Lessons - British Virgin Islands