OUR PARTNERS


Center for International and European Studies

Carnegie Corporation of New York

NATO

Geostrategic Pulse

The International Institute for Strategic Studies

US department of Defense

Journal "Science and Defense"



You are 1455249 visitor
Since September 2001
---
27.04
Today, in our world that is rapidly changing and full of turbulence, even many developed countries are increasingly confronted with non-standard and non-systemic challenges and threats of modern times. Increasingly, we can observe how the economic and political foundations of some states are weakening and sometimes collapsing. In the light of all these complex and non-systemic geopolitical processes, there is a growing need for rallying all countries and making a really weighty contribution that would serve to form a new geopolitical value for the benefit of human development.
READ MORE
---
19.03
THE BIG IDEA: The Russians could use the looming Ukrainian elections as a proving ground to test innovative forms of interference that might, if successful, be weaponized against the United States during the 2020 presidential campaign.
READ MORE
---
21.12
That was 10 years ago. An unprecedented conference was held in early December 2008 in Baku called 'Intercultural dialogue - the basis for peace and sustainable development of Europe and neighboring regions'. It was initiated by the Azerbaijani President Ilham Aliyev. Dozens of Islamic states took part in this event that broke ground for a new cooperation format - the Baku Process. It is an interactive international platform, the main purpose of which is to develop a real mechanism for an effective intercultural, interreligious and intercivilizational dialogue. It is worth to note that the Baku Process is the most important component of the cultural diplomacy of Azerbaijan.
READ MORE
---
14.11

An increasing number of politicians and experts have recently recognized that the processes of global geopolitical transformation should have specific trends that unite them. So far, the tendency towards controlled chaos prevails. Against this background, the creation of a new world order is the main task for political leaders. Therefore, any forms of manifestation of political wisdom and constructivism are perceived as an opportunity to save all of humanity. READ MORE
---
09.07

The fifth edition of the international training Program "Security in the Black Sea Region. Shared challenges, sustainable future" (SBSR), organized by the Romanian Intelligence Service, though the "Mihai Viteazul" National Intelligence Academy, in partnership with Harvard University and the National Intelligence University (US), under the high patronage of the Romanian Presidency, is taking place between May 28th – 31st. READ MORE
---
13.11
NATO Warsaw Summit Communiqué
Issued by the Heads of State and Government participating in the meeting of the North Atlantic Council in Warsaw 8-9 July 2016
READ MORE
---
03.05

Russia's armed aggression against Ukraine and intensive military operations in Syria have caused a very big problem: a shortage of qualified people to man its occupation forces. This personnel gap, caused by permanent, heavy losses suffered by Russia's forces, has drastically changed the scale and character of its military missions. READ MORE
---
---
17.03

Anna Golovchenko interviewed Dr. Phillip A. Karber, President, The Potomac Foundation Research Professor, Georgetown University. Dr. Karber is an expert in the United States on national and international security, and has an extensive knowledge on military matters. He has a long and distinguished career and served asan external advisor to British Prime Minister Margaret Thatcher, and Secretary-General of NATO, Manfred Worner, amongst others.Scholar in Residence at the Government Department of Georgetown University. Teaching as an Adjunct there since 1978, his graduate courses include: "Contemporary Chinese & Russian Military Thought," "Multipolarity & Arms Control," and "National Security Decision-Making;" undergraduate courses include: "War & Philosophy," and "Military Technology & Competitive Strategy." Phillip Karber received his BA in political science from Pepperdine College, and PhD in international law from Georgetown University where he was a graduate fellow at the Center for Strategic and International Studies. Subsequently, he earned certificates from the John F. Kennedy School of Government at Harvard University, the Wharton Business School, and the Harvard Business School.In 2011-12, Karber led an effort assessing the military situation in S.E. Asia: with visits to Thailand, Malaysia, Singapore, Borneo and the Philippines (in the field with the latter's Army, Marines and SEALs on Mindanao and Palawan). The results of this effort were briefed to the Australian Joint Chiefs of Staff. In 2013, he conducted a similar on-site assessment of the vulnerabilities of the Panama Canal. At the request of the Ukrainian Government, between 2014-16 he conducted 25 visits to the combat zone spending 177 days with front-line units and interviewing commanders. He and GEN (ret) Wesley Clark presented the first report on Ukraine to a closed session of the Congressional Armed Services Committee in July 2014 and have been strong proponents of increased military assistance. His report on "Lesson Learned from the RUSSO-Ukraine War, and been widely distributed throughout the US Army. READ MORE
---
02.03

At a time when Russia has become more assertive to the point of challenging the mainstay of the international order, it helped establish since 1945, and Turkey seeks to maintain the status quo in the realm of maritime security, the European Union struggles to define its foreign policy objectives and priorities towards the Eastern Neighborhood, and thereby show its gravitas. Consequently, the Black Sea region finds itself more divided, unsteady, and uncertain about its future as regional actors such as Ukraine and Georgia have cast aside their balancing acts towards a turn to the EU and NATO with negative territorial implications. Thus, the fluidity of the international order raises doubts as to whether regionalism is a realistic prospect in this region or it needs to be replaced by another model of regional governance. READ MORE
1
2
3
4
5
6
7
8
9
10
---
| | |
| --- | --- |
| | BLACK SEA SECURITY PROGRAM - 2018 |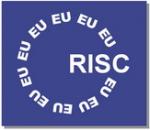 KYIV. Feb 27 (Interfax) - Ukraine's Acting President and Verkhovna Rada Chairman Oleksandr Turchynov has appointed Viktor Hvozd as head of the Ukrainian External Intelligence Service.

Send your congratulations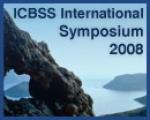 Hryhoriy Nemyria became Head of Rada Committee on European Integration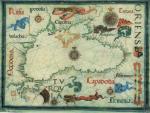 Elin Sulymanov was appointed as Ambassador of Azerbaijan to the United States

Send your congratulations
Scott Gration retired Major General, who worked as a policy advisor to President Obama was appointed as US Ambassador to Kenya

Send your congratulations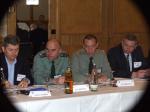 Adrian Parlog

was promoted to Major General

Send your congratulations
MORE
Empty or InValid Ad file